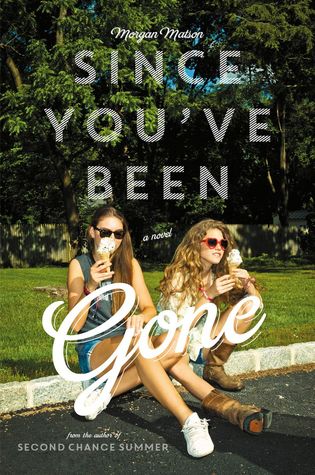 Since You've Been Gone
By Morgan Matson
Rate: 5/5 stars (I would give it more if I could!)
What I thought:
[This isn't going to be a long review. I went into the book with no idea what it was about and loved it that way. No spoilers ahead, just some words of admiration.]
This was an absolutely phenomenal book! I thought it would just be another cutesy contemporary, but this was filled with adventure, love, humor, and a little bit of mystery. It was just so enjoyable to read! (I ended up reading 93% of it in one sitting, and it isn't a short book!)
Morgan Matson did a fantastic job of fleshing out each character, even the ones who only had a few lines. I was completely immersed in the story, and I never wanted it to end! The list was the perfect catalyst for the plot; the story never felt boring or predictable. I loved how each challenge happened in an elusive way, leaving the reader begging for more!
This novel was incredibly adorable and unique in a manner I would have never guessed. It was modern, funny, and entertaining. I will definitely be recommending this book to all my friends ASAP. Also, maybe I'll try writing some of my own lists. 😉
P.S. I tweeted about being hooked on this novel, and Morgan Matson favorited my tweet! #fangirling!!!!